WordPress: How to Open Text Links in a New Tab in WordPress

Today we're going to learn how to open links in a new tab in WordPress starting with text links

In order to that …
Go to your WordPress Dashboard and find the Post or Page that you have your link on – in this case we'll be covering how to have your text links open in a new tab
Once you've reached your link on your post or page click on it and you will see something that looks like this:

When you hover over the 'pencil' you will see the word 'edit', click on the pencil and you will see something like this:

When you hover over the 'wheel' it will say 'Link options', (which is like the link settings) click on the 'wheel' and you will see something like this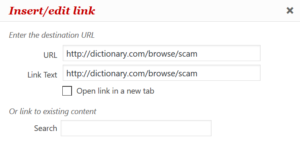 Hopefully you would have already created your link and you will already have something in the URL and Link Text fields
Really simple now – just put a tick in the box next to 'Open link in a new tab', once you've done that scroll down and click on Update (bottom right hand side)
Yay, now your text links will open in a new tab…
WordPress: How to Open Image Links in a New Tab
As with the text links: Go to your Dashboard
Open your Post / Page and find the image you would like to open in a new tab

Click on the image and you will see a row of icons as shown below

When you hover over the 'pencil' you will see the word 'Edit' – this is the Image Details window – Click on the pencil and the window will open to something like this: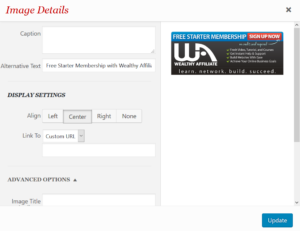 NOTE:

   Depending on the size of your screen and other factors, you will see something like the screen above with only part of the window showing …

Quite often people think that this is the whole window, and don't realize that there is more to the whole picture than what you're seeing.  The fact that the Update button is right there, they don't scroll down to see the rest of the image
So, here's what you'll see if you get to see the whole image OR if you scroll down: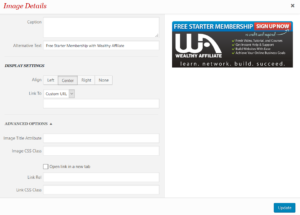 Filling In the Image Details in WordPress
Caption: You can put something in the Caption area – realizing that if you put something in here, it will show up at the bottom of your image
Alternative Text: You should put something in the Alt Text (for each of your images) – A description of the image – if you haven't already – this is good for SEO (search engine optimization)
DISPLAY SETTINGS on How to Open Links In a New Tab in WordPress

Align: You can choose the alignment of your image on your website page using Left, Centre, Right or None
Link To: When you first open this and you haven't created a link, it will usually say None – but since you've probably already linked to a Custom URL you will see the address of where you've linked to
ADVANCED SETTINGS

If it doesn't show – scroll down and you will see ADVANCED SETTINGS – Put a tick in the Open link in a new tab box – then click Update.
Woohoo… You've done it …
                                                   Well Done – Your Links Now Open in New Tabs
That's the end of this lesson on How to Open Links In a New Tab in WordPress
Hopefully, that's been helpful…
If so, could you please leave a comment in the comment section below, or, if you have any questions regarding the above, I would like to hear from you.
Before I go here's a quick reason…
Why You Would Want Your Links to Open in New Tabs
The reason for having your links (whether they be text links or image links) open in new tabs is advantageous not just for you but for your visitor as well.
Once your visitor has clicked any of your links and it opens in a new tab, it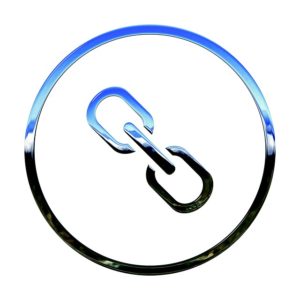 means that your visitor can still go back to the previous page without having to constantly use the 'back' button in order to see your previous content.
For your visitor that's convenient and for you, your visitor still has a tab open with your website content, which means they still have the opportunity to interact with your website.
Well that's definitely me…
Thanks for reading to the end of my post, and once again if you have any comments or questions please put them below and I'll get back to you ASAP.
All the best with your online endeavors…
Cheers,
Jacqueline
Internet Marketing Product Reviewers
IMProductReviewers.com